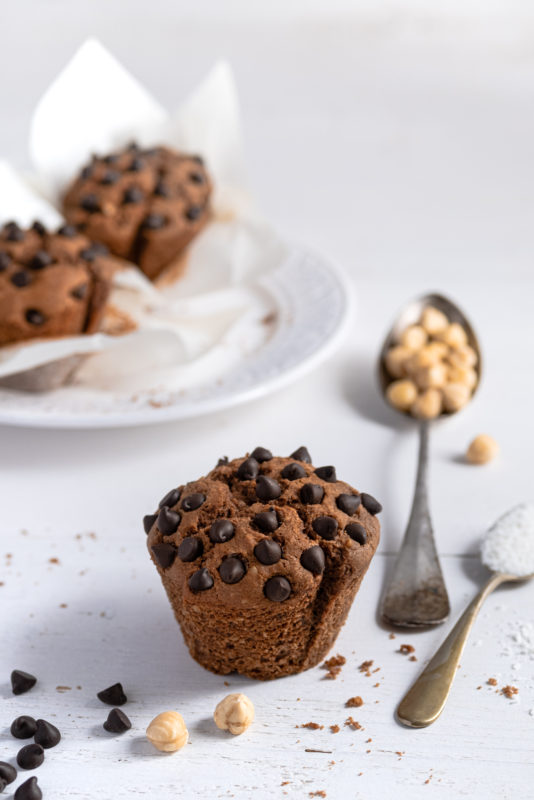 INGRIDIENTS:
200 g of flour
100 g of LEONE dark chocolate 60%
100 g of LEONE thermostable chocolate chips
50g of sugar
1 baking powder
60g butter
1 egg
150 ml milk
50g of chopped hazelnuts
30g coconut flour
PREPARATION PROCEDURE:
Prepare paper muffin cups in a muffin tin.
Melt the edible chocolate, coarsely chop the hazelnuts.
Sift flour with baking powder and mix in chopped hazelnuts and coconut flour.
Beat the softened butter a little with the sugar, add the egg and beat a little more. Stir in melted chocolate, milk and finally a mixture of flour, baking powder, hazelnuts and coconut flour and half of the thermostable chocolate drops. Fill the prepared mixture into paper cups up to three quarters, sprinkle with the remaining chocolate drops and bake for 20 minutes at 175 ° C. Take the baked muffins out of the oven, cool slightly and serve.