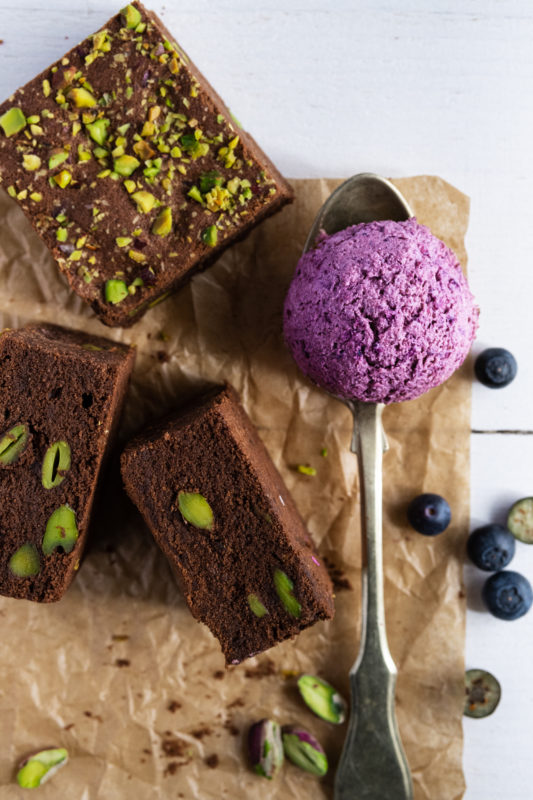 INGREDIENTS:
200 g butter
200 g of Leone dark chocolate 60%
1 tablespoon rum
150 g brown sugar
1 bag of vanilla sugar
150 g of flour
30 g of cocoa powder
4 eggs
100 g pistachios
PREPARATION PROCEDURE:
Sift flour with cocoa. Grease a baking tray measuring approximately 20 × 30 cm with butter or line with baking paper. Whisk the butter with the sugar, stir in the melted chocolate. Add eggs, rum, vanilla sugar and beat to obtain a light frothy mass. Lightly mix flour with cocoa and whole pistachios. Place the mass in a baking dish, flatten it evenly and bake for 20 minutes at 175 ° C. Cool the baked brownie well, cut it into any square pieces. We can also serve blueberry ice cream, which enriches the dessert with its taste and freshness.